# Slate POS
Billing Software for Retail, Restaurant and Distribution businesses
Billing Software in India for Small & Medium Businesses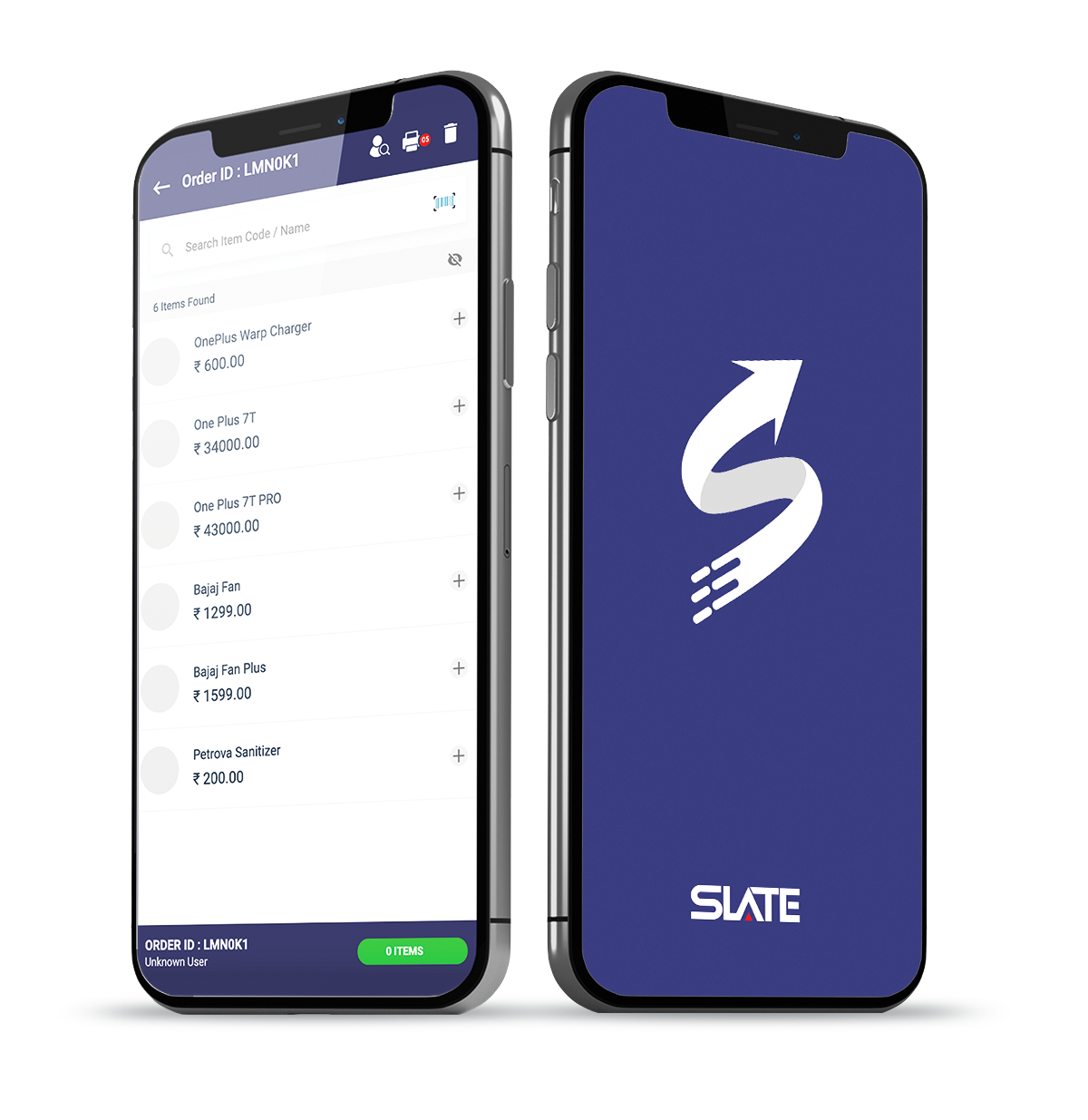 Best features
Why choose
Slate POS ?
Slate POS is a user-friendly billing app that automates your retail or restaurant business, eliminating the need for technical expertise. With its intuitive interface, you can effortlessly generate GST/VAT invoices for your customers in just a few taps, streamlining the entire process.
RETAIL
Effortlessly manage inventory by stocking popular items, receiving alerts for non-moving or expiring items, and optimizing stock levels with smart reordering recommendations. Ensure efficient inventory control and prevent shortages.
RESTAURANTS
Simplify restaurant billing with ease. Visualize table status, occupied stewards, due bills, and KOT age at a glance. Enhance sales operations and customer satisfaction with our user-friendly software and mobile app.
DISTRIBUTION
Reduce order processing and delivery costs by maximizing the number of orders per salesman through faster and more precise order entry. Our distribution software, along with the integrated Ordering and Collection mobile app, helps achieve this efficiency.
Retail
Apparel & Footware
Retail
Electrical & Electronics
Retail
Lifestyle & Fashion
Retail
Specialized Retail
Restaurant
Bar & Breweries
Restaurant
Delivery / Takeaway
Distribution
Specialized Distribution
Package & Pricing
Choose your Best One
Is it possible to access the same account from multiple devices?
You have the flexibility to use the same account across different devices, such as desktop and mobile. The data will seamlessly synchronize across these devices, ensuring you have access to the latest information wherever you go.
Is it possible to utilize multiple branches within the same account?
Absolutely! It is fully within your reach to create and effectively handle multiple branches within the same account. This feature empowers you to efficiently oversee and coordinate various branches, optimizing your operational efficiency and facilitating smooth management across your organization.
Is it possible to have multiple pricing options for a product?
Absolutely! You have the flexibility to create multiple sales channels and manage distinct pricing structures for each channel. This means you can establish specific pricing for various sales channels such as retail, wholesale, vansale, ecommerce, and more. Each channel can have its own pricing strategy tailored to the target market, distribution method, and customer segment it serves. This approach allows you to optimize pricing based on the unique dynamics and requirements of each sales channel, maximizing your revenue potential and effectively catering to different customer segments.
Is offline billing functionality available?
Certainly! You'll be pleased to know that offline billing functionality is indeed available. This means that even without an active internet connection, you can still process transactions and generate invoices seamlessly. The system is designed to store the transaction data locally on the device, and once the device regains internet access, the data will be automatically synced and updated to the central cloud-based platform. This ensures that your sales and billing information remain accurate and up-to-date, regardless of the availability of an internet connection at the time of purchase.
Does this software support Kitchen Order Tickets (KOT)?
Absolutely! This software provides comprehensive support for Kitchen Order Tickets (KOT). You can effortlessly create and manage multiple kitchens within the system. This allows you to efficiently organize and streamline orders for various kitchen sections or preparation areas. Additionally, the software offers the flexibility to customize tables based on your establishment's layout. You can easily create tables and assign chairs to each table, making it convenient to track and manage seating arrangements. This level of customization ensures a smooth and personalized experience for your customers while enabling efficient order management and kitchen operations.
How does the software handle invoice and label printing?
The software seamlessly integrates with a wide range of invoice and barcode printers, including those utilizing Bluetooth, USB, network, and Wi-Fi connections. Connecting these printers to the software is a hassle-free process, requiring no intricate technical requirements. This ensures compatibility and ease of use, allowing you to effortlessly print invoices and labels with the printer of your choice. Whether you prefer a wireless connection or a more traditional wired setup, the software accommodates various printer options to meet your specific printing needs.
Slate POS
Made for successful retailers
with new age features
Slate POS app is a perfect solution for Retail, Van sales and gives a great In-Store experience to your customers. Also, Occupies less space in your store with no internet dependency for mobile billing
No matter what you bill, be it VAT or GST items, Mobile billing app gives perfect billing with accurate Tax structure and Eases filing.
Maintain multiple locations inside your store and do location-wise billing. Take intelligent decisions on the Purchase order and maintain optimal inventory.
Brilliant Cash handover system allows you to monitor cash flows device-wise. Also, Sessions allow users to Log in and Log out with the manager's control.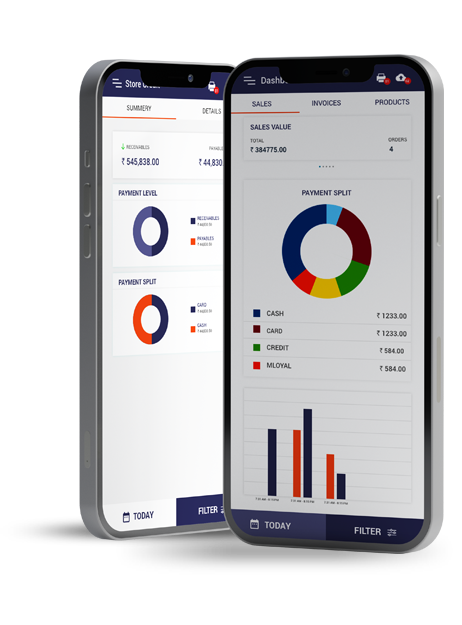 Best features
Single or multiple stores, Slate POS system is ideal for you
Get complete control on your Retail Business chain with multi-location management.
Multi Store Management
Centralized purchase management empowers you to efficiently manage suppliers from a unified platform, enabling you to leverage the benefits of economy of scale.
Anytime Anywhere Any device
Make critical decisions based on real-time data available when you need it the most, providing you with ample opportunities for informed decision-making.
Paperless billing
Easily send invoices via WhatsApp, email, and SMS, reducing printing costs. Embrace paperless invoicing for a sustainable business approach.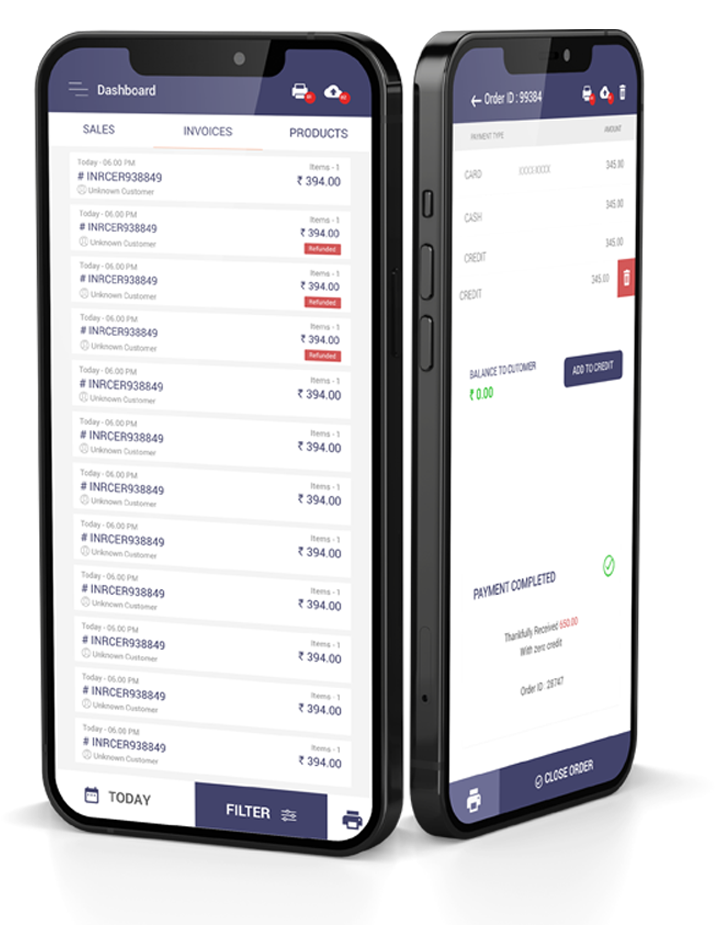 Online and Offline
The software functions seamlessly in both online and offline modes, automatically synchronizing data with the server when a connection is established.
Instant printing
Print bills effortlessly on-the-go using Bluetooth printers or utilize the current POS printers for bill printing.
Barcode scanner
Instantly add items to the cart using integrated Bluetooth barcode scanners for seamless scanning and efficient shopping experience.
DESKTOP BILLING
Give freedom to business with a Cloud-based POS system. Anywhere any device.
Slate POS Easily configure with any of the windows system without any specific hardware requirements. Slate POS looks to solve everyday operational issues faced by small and medium businesses in the retail and restaurant industry. It cuts back the complications involved with billing, inventory management and accounting. It also offers comprehensive reporting, which makes it simpler for you to analyze the situation and take decisions for improvements in your trade.
This user-friendly software requires no technical knowledge for usage. Also sending the GST invoices to your customers via SMS, Email or Whatsapp.
MOBILE BILLING
Why should you upgrade your POS device?
Mobile app for billing and sales order. Scan barcodes through mobile camera, make bills in few seconds. Give your customers an express checkout experience.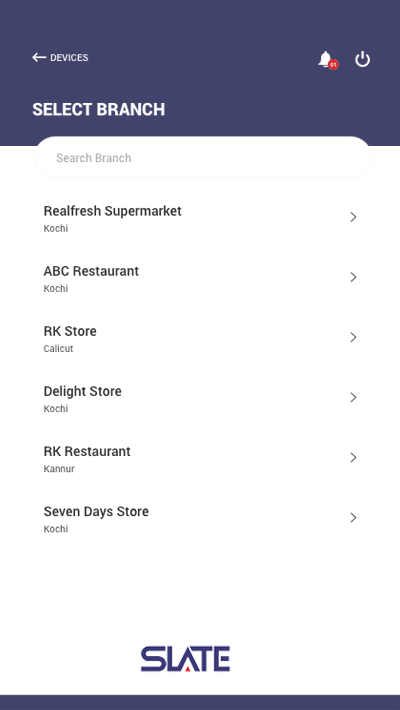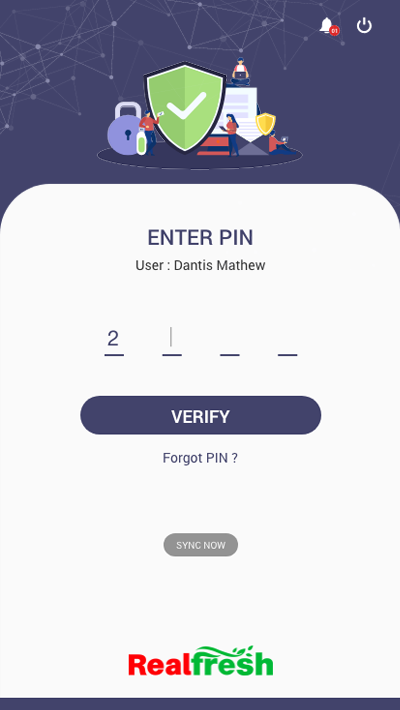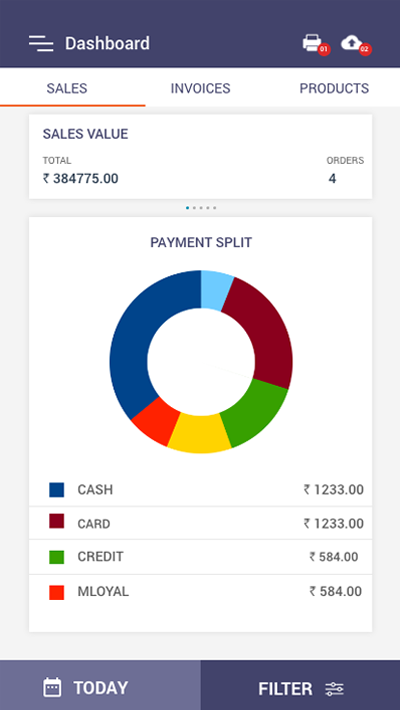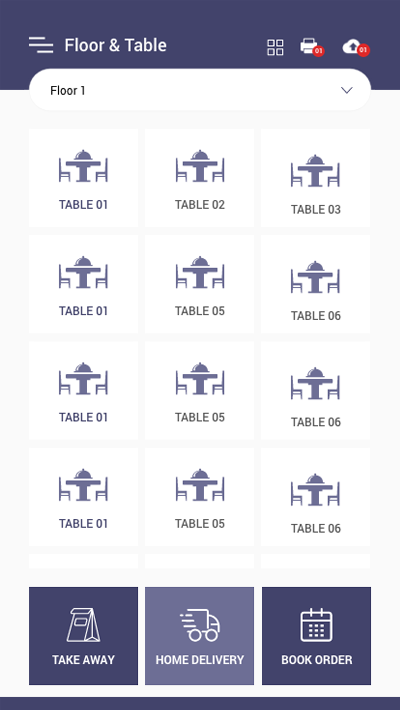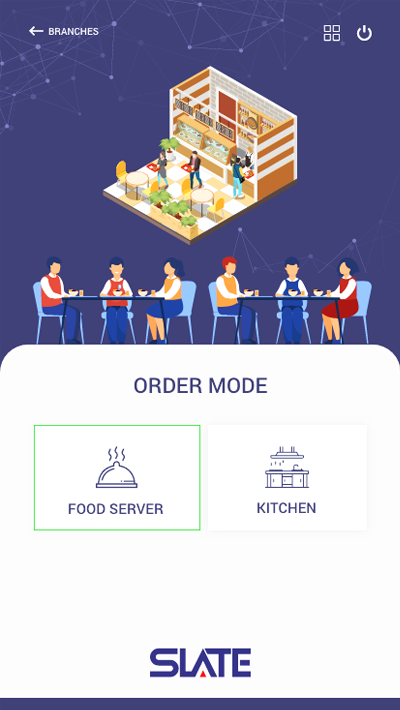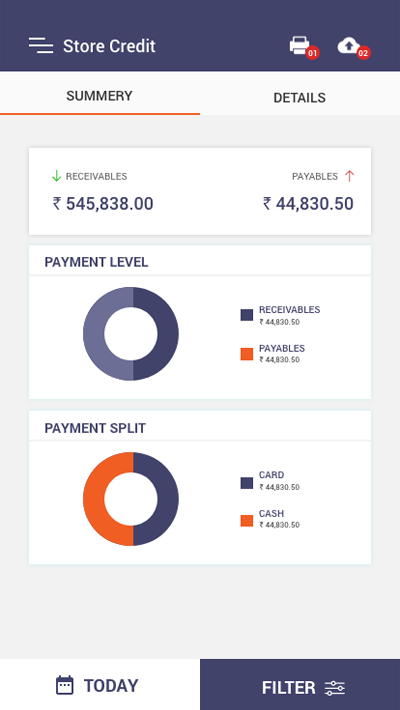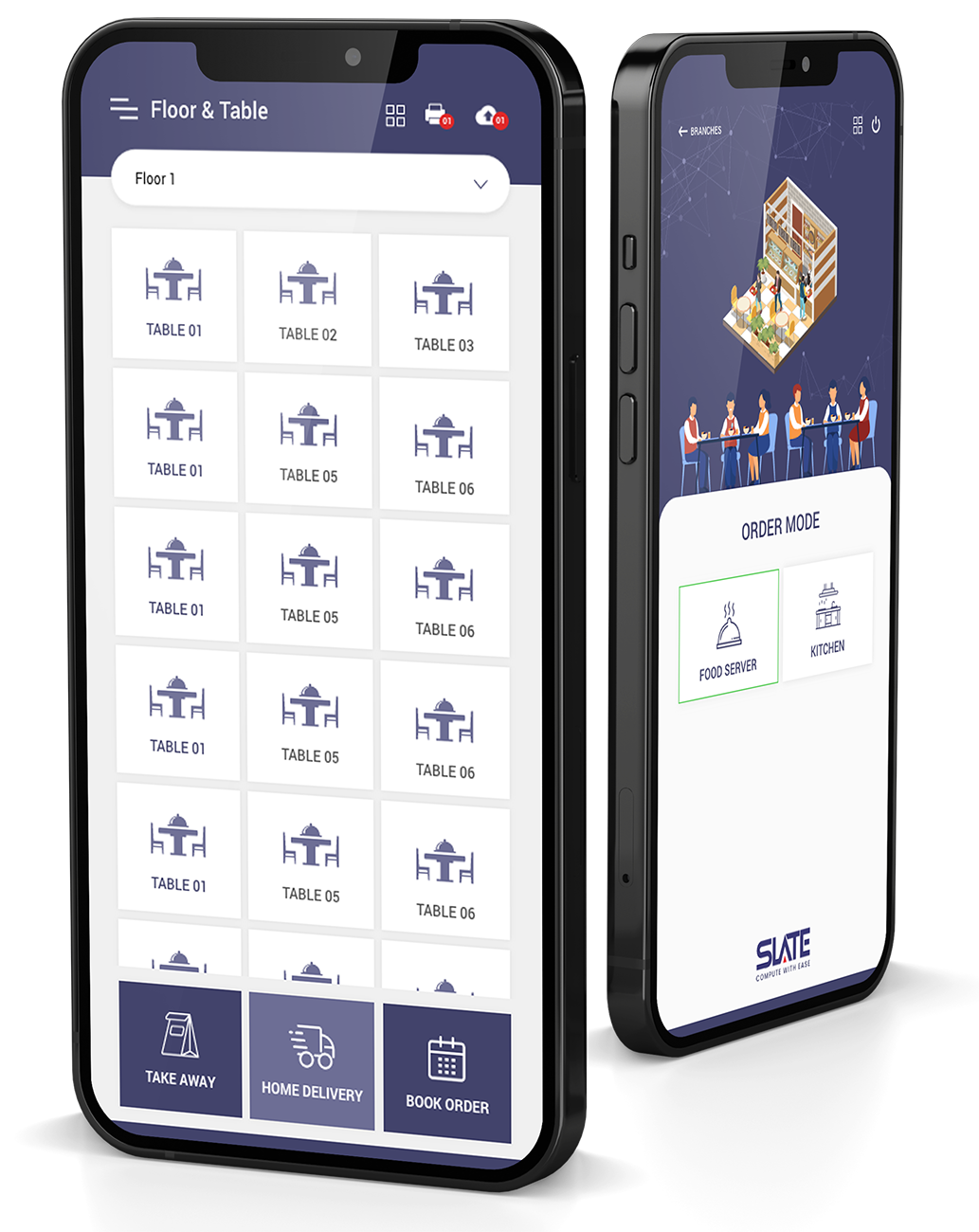 KITCHEN ORDER TICKET
Slate KOT, Helping restaurants to manage orders, payments, billing and everything else.
Now, your staff can take orders online and offline, quickly and in a customized manner and ensure timely service.
Quick and Simplified Table Billing

Easily processing Takeaway & Delivery order

Real-Time Inventory Control

Easy to use Multiple Devices at a time with realtime syncing

Optimized Order Management
Easy to Configure with any of the Android Devices

Create & Manage Multiple Branches in a Single Platform

Activate Multiple Devices with realtime syncing

Easy to Create Multiple Kitchen

Kitchen Order Ticket Management

Send order to Multiple Kitchens

Call us
+91 9037773393

Whatsapp
+91 8330073330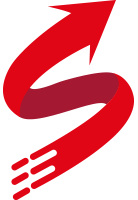 Contact us
Get in Touch: Reach out to us for assistance and inquiries
At our core, we are dedicated to assisting retailers, restaurants, and distributors by offering streamlined and all-encompassing automation solutions that bring joy and enhance their business operations.