# Slate POS
Wholesale Billing Software
A reliable wholesale Billing App with enhanced features, perfect for your business!
The Slate POS mobile billing app automates your retail or restaurant business. You don't need any technical knowledge for this intuitive point of sale (POS) app. Generate GST invoices for your customers with just a few taps. Slate POS simplifies inventory and customer management along with billing. This app works on smartphones and tablets, thereby making your business mobile and more smart and tech-savvy. This app is perfect for small and medium businesses.
Fast Billing
Be your customer's first choice by delighting them with a super fast checkout experience.
Inventory
Balance your inventory with optimal stocks available at any time to provide a smooth and seamless customer experience.
Accuracy
Say goodbye to human errors with automated billing, discounts & complex GST calculations.
More organized
Tap to bill, auto-update the inventory and accounts, and stay organized.
Online/Offline Billing
Slate billing App help to create invoice with or without internet access.
Purchase and re-order
Procure right products at right time with right price from right place
Security
Multiple levels of security with an option to set password for product screens as well to each individual operation. Role-based hierarchical access to different users like cashiers, supervisors, managers, and administrators can be configured.
Cloud POS
Manage your business any time Anywhere. Enjoy seamless integration for all functions across the business spectrum, including order taking, delivery, billing and a personal business assistant
Increase profit
Increase revenue and optimize cost by strategic reports anywhere anytime.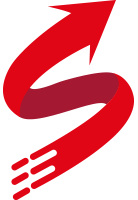 Contact us
We would love to hear from you
We are here to help deliver delight to Retailers, Restaurants and Distributors with simple & complete automation solutions.