# Slate POS
Billing Software for Distributors
Comprehensive Distribution management software for single and chain businesses
Reduce order processing and delivery costs by getting more orders per salesman with fast and accurate order entry using our distribution software integrated ordering and collection through Slate POS app. Effectively manage credit limits, days and gain complete visibility with quality outstanding/collection reports with integrated disbursement software and financial accounting module.
Fast Order Management
Order management and pre-order booking can be done very easily, thus making every order processing easier and saving time.
Customer Credit and outstanding
Manage customer's credit, set credit limit and make credit settlement very easily
Paperless Billing
Easy to send invoice through Whatsapp, Email, SMS and reduce the cost of printing.
Multiple Language Support
Slate billing software helps to manage their business transactions in multiple languages.
Online/Offline Billing
Slate billing App help to create invoice with or without internet access.
Multiple Product Pricing
Price levels can be set for each product based on sales channel such as retail, wholesale, and distribution etc..
Cashflow
Brilliant Cash handover system allows you to monitor cash flows device-wise. Also, Sessions allow users to Log in and Log out with the manager's control.
GST/VAT Support
No matter what you bill, be it VAT or GST items, Mobile billing app gives perfect billing with accurate Tax structure and Eases filing.
Return Management
Validate customer expiration or damage against the batch number of the sales invoice. Replace or issue credit note to customers as per defined slab.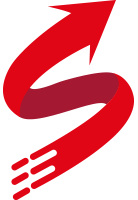 Contact us
We would love to hear from you
We are here to help deliver delight to Retailers, Restaurants and Distributors with simple & complete automation solutions.