# Slate POS
Mobile Billing Application
Best Billing Software for Retail, Wholesale, Van Sale, Distribution & Restaurant Businesses
The Slate POS Billing App automates your retail, wholesale, van sales, distribution and restaurant business. This intuitive Point of Sale (POS) app requires no technical knowledge. Create GST/VAT invoices for your customers with just a few taps.
Multi Store Management
Easy to Manage multiple stores in a single platform
Manage Your Inventory
The software is fully capable of business inventory of your business
Paperless Billing
Easy to send invoice through Whatsapp, Email, SMS and reduce the cost of printing.
Multiple Language Support
Slate billing software helps to manage their business transactions in multiple languages.
Online/Offline Billing
Slate billing App help to create invoice with or without internet access.
Order Management
Slate POS helps you schedule orders, easily track order status, and ensure on-time product delivery.
Cashflow
Brilliant Cash handover system allows you to monitor cash flows device-wise. Also, Sessions allow users to Log in and Log out with the manager's control.
GST/VAT Support
No matter what you bill, be it VAT or GST items, Mobile billing app gives perfect billing with accurate Tax structure and Eases filing.
Multipurpose Software
Slate POS app is a perfect solution for Retail, Van sales and gives a great In-Store experience to your customers. Also, Occupies less space in your store with no internet dependency for mobile billing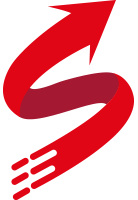 Contact us
We would love to hear from you
We are here to help deliver delight to Retailers, Restaurants and Distributors with simple & complete automation solutions.